Valentine's Day is the day of love birds across the globe. Many of the couples are eagerly waiting for this day i.e February 14. Do you have any unique plans for this day? Shy…!!! Feeling shyness is a common thing for the newbies.
Couples across the world celebrate this Valentine's day as the day of couples. On this day, the folks will be allocated this day for their loved once. They both exchange unique gifts for their partners. 
Gifts are the attraction on this day. So, now let us glance at the various types of gifts. 
Gifts For Girlfriend…
The boyfriend can give a surprise for her by giving various gifts…
Gift hampers like love fragrance set, beauty packs, mugs, necklaces, teddy bears and many more. Personalized gifts like a cushion, greeting cards, photo frames. Majority of the females like jewelry …! 
There are many ways to make her content and the one unique way is that by gifting her flowers and cakes. You can add some mellowness to your love life by presenting the chocolates.
Definitely, you will know about her cosmetics. Make her happy by gifting the cosmetics which is liked by her the most like lipstick, nail paint, mascara, and other products.
Many of the girls like fragrance so it is optimal to give good fragrance products.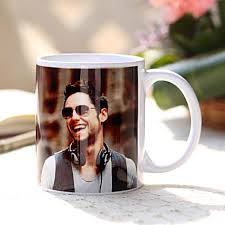 Are you perplexed to gift your partner…? No worries… I have an advice for you. It is not an easy job for the females to finalize the gift for their dear once. Now, let us look at some of the excellent gifts.
Many of them prefer for the gift hampers. Personalized gifts are the ideal way to share your feelings, it includes mugs, cushions, photo frames, photo lamps, keychains, and many others. 
Flowers have the power to brighten the mood of your boyfriend. So, you can offer attractive flowers like a rose/bouquet and make him fall in love with you. Make your boyfriend happy by giving various fresh and green plants like bamboo, money plant or rose plant. 
Many men like watches to wear, you can make him content by presenting a good watch. The dressing is incomplete without perfume, you can purchase various perfumes like Christian Dior, Chanel, Gucci, Dolce & Gabbana, and Prada.
Handcrafted gifts are also optimal for your boyfriend. 
Conclusion 
Apart from gifts, even the messages are also an important aspect to make valentine's day special. The messages will differ based on whom you are wishing like a boyfriend, girlfriend, husband or wife. This is a significant day for couples across the world. So, do not miss this year of "The Day Of Couples". Make this year's February 14 as a special day for your life's companion. Ultimately, I wish you a "Happy Valentine's Day" by the year 2020.